Listen in as Scott and I talk about a few of the amazing people he features in his latest book, Master Mentors: 30 Transformative Insights from Our Greatest Minds, Volume 2. Specifically from the book, we learned about Zafar Masud's miraculous survival of a plane crash in May 2020 which refocused his energies on family and faith and helped orient his entire leadership approach around a level of caring and compassion that builds lasting connections.

Dr. Alise Cortez — Source
Reaching for your potential requires constantly challenging yourself and seeking ongoing learning from those who have gone before you and are reaching to help pull you up. Scott Jeffrey Miller has made it a practice to gather prominent mentors whose life experience and lessons learned give us hope, inspiration and guidance to realize our own potential. This episode spotlights a few key contributors and their transformational insights from Volume 2 of the Master Mentors collection.
Working on Purpose Radio Show is broadcast on W4CY Radio (www.w4cy.com) part of Talk 4 Radio (www.talk4radio.com) on the Talk 4 Media Network (www.talk4media.com).
Working on Purpose Podcast is also available on Talk 4 Podcasting (www.talk4podcasting.com), iHeartRadio, Amazon Music, Pandora, Spotify, Audible, and over 100 other podcast outlets.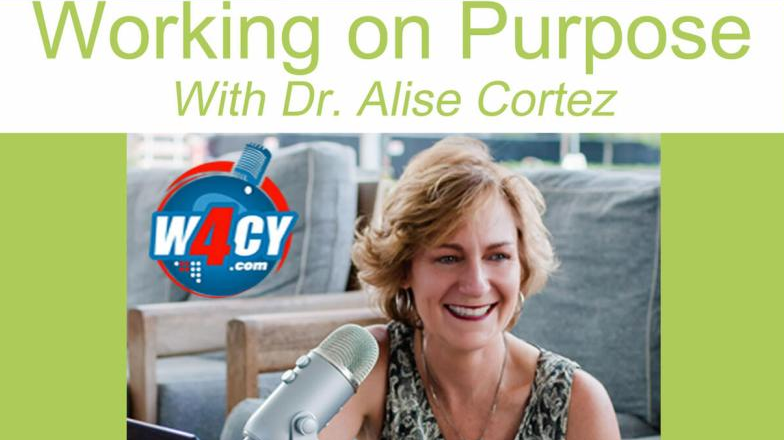 About Dr. Alise Cortez
Dr. Alise Cortez is a management consultant and organizational logotherapist specializing in meaning and purpose, she is uniquely prepared to help companies create cultures where people thrive and perform at their highest levels, develop inspirational leaders who lead people to their greatness, and do business that betters the world. She hosts the weekly Working on Purpose radio program, authored the book Purpose Ignited, and have created an inspirational leadership course and a well-being learning webinar series.
View Dr. Alise Cortez's LinkedIn Profile
Master Mentor #31, Mr. Zafar Masud
'Master Mentors' by Scott Jeffery Miller is available for purchase.
Watch the Full Interview Here